Why Amritsr Restaurant Is the Best Indian Restaurant in Bangkok?
Capital of Thailand, Bangkok is known for its ornate shrines, architectural structures, and vibrant life. Though the city is influenced by the modern-day lifestyle it is still proud of its links to its tradition and Buddhist spirituality.
There are many Indian as well as European cultural influences in Bangkok culture, which is why finding Indian restaurants in Bangkok is not a big task. But finding the best Indian restaurant may seem like a tough one. But worry no more, Amritsr Restaurant is amongst the best Indian restaurants in Bangkok to satisfy your Indian food cravings.
Serves authentic Indian food in Bangkok
You all, as customers know how much the original taste matters and our chefs at Amritsr Restaurant understand this and believe in it. Indian cuisine is a mélange of different flavors and spices.
Depending on cultural diversity, the culinary style is different from place to place and has a unique take on the dishes. Keeping this mind we bring you the rich flavors of Punjab cuisine creating original and finger-licking dishes.
What should you try at our restaurant?
Mutton Rogan Josh: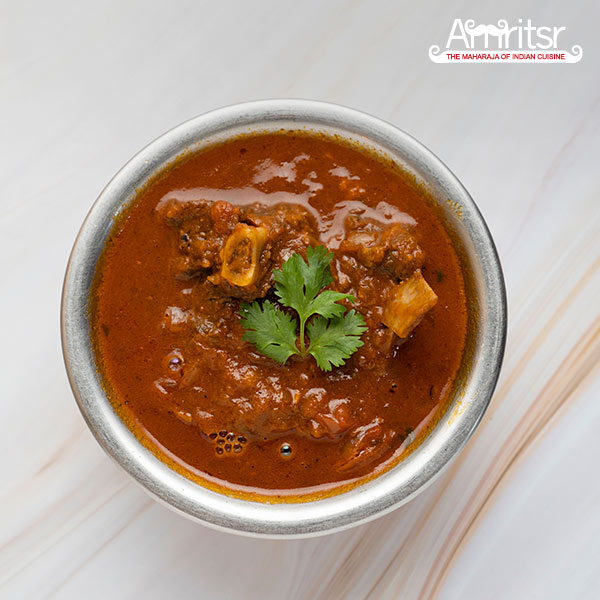 This aromatic and delicious lamb curry is a top choice for people who love the Punjabi cuisine. A blend of a wide variety of spices, tomatoes, garlic, and finger, Mutton Rogan Josh is loved across the globe. Though the recipe varies from place to place, we make sure to keep the true essence alive.
Butter Chicken: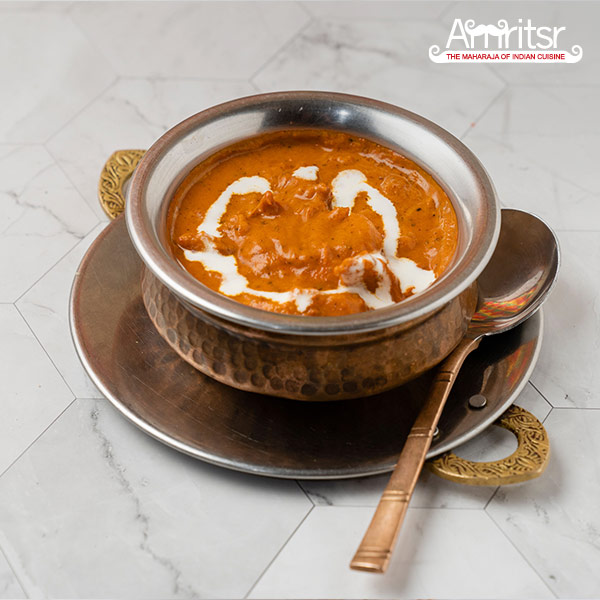 Butter Chicken is known as the king of all Punjabi dishes. No celebration is complete without this true jewel of the food of Punjab. The chicken is simmered and cooked in a creamy, saucy, and light spiced gravy. It is best paired with either rumali roti or naan.
Chole Bhature: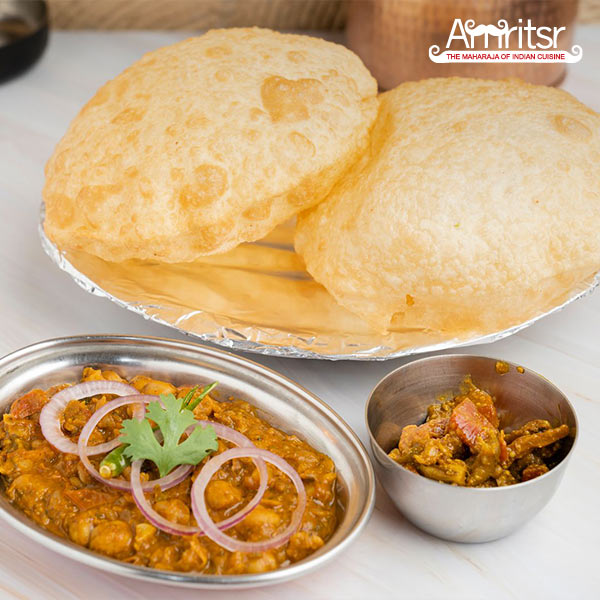 This is the best comfort food for both vegetarian and non-vegetarians. Made with flour and milk rather than wheat flour, it's different from a poori. The soft, slightly fermented bhatura should be your go-to when you are craving some hardcore, spicy food of Punjab.
Paneer Tikka: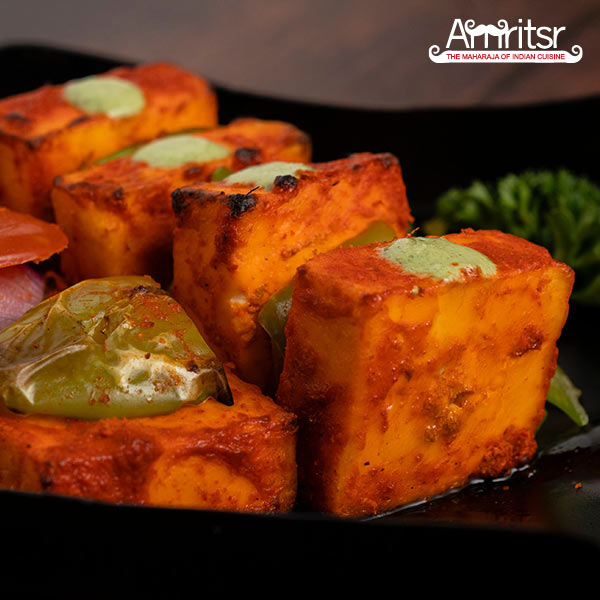 Popularly known as the 'chicken for vegetarians', paneer tikka also holds a special place in the Punjabi cuisine. The cottage cheese dish which is spiced and chargrilled is amongst the first to hit the head while thinking of vegetarian appetizers.
Relish Indian food at Amritsr Restaurant
Amritsr Restaurant is one of the few Indian restaurants in Bangkok which serve the real taste of India. We are known to serve authentic and flavorsome Indian food.
Our preparations of chicken, lamb, and prawns are popular not just amongst the locals but the tourists as well. The most loved and popular dishes here are Chole Kulche with Lassi, Butter Chicken Masala or Mutton Rogan Josh with the choice of bread.
The ambience just adds to the dining experience making it an unforgettable one.
Location: Soi Sukhumvit 22, Khwaeng Khlong Toei, Bangkok 10110
Timings: Open 24 hours
If you are looking to enjoy delicious food at Indian restaurants in Bangkok, Sukhumvit, stop by at Amritsr Restaurant. We have a range of Punjabi classics for you to choose from.
Besides the original taste of Punjab, the restaurant also offers 24/7 online food delivery service. So, no matter whenever you crave for Indian food, you can pick a call or order your favourite food through the restaurant's mobile app.
Go ahead and explore this rich Indian cuisine with us!